The Bee - Emathii equals Macedonia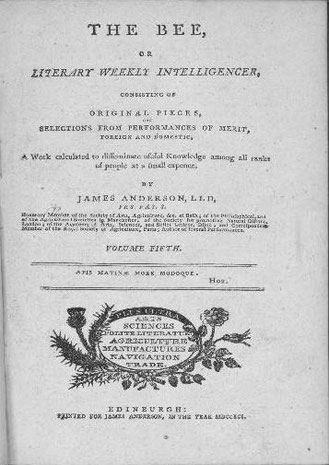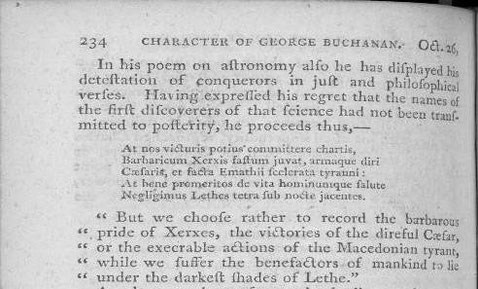 234 CHARACTER OF GEORGE BUCHANAN. Oct. 26,
In his poem on astronomy also he has displayed his
detestation of conquerors in just and philosophical
verses. Having expressed his regret that the names of
the first discoverers of that science had not been trans-
mitted to posterity, he proceeds thus,-
At nos victuris potius committere chartis,
Barbaricum Xerxis fastum juvat, armaque diri
Cæsaris, et facta Emathii scelerata tyranni:
At bene promeritos de vita hominumque salute
Negligimus Lethes tetra sub nocte jacentes.
" But we choose rather to record the barbarous
" pride of Xerxes, the victories of the direful Cæfar,
" or the execrable actions of the Macedonian tyrant,
" while we suffer the benefactors of manking to lie
" under the darkest shades of Lethe."